The Bog
The Bog is where thoughts, opinions, discussion pieces, and action converge. Influential thinkers from the water community are invited to share their insights on current or controversial water topics. Please note that the views expressed herein are those of the authors, and do not necessarily reflect the position of the Alberta WaterPortal.
The Connected Home and Water: How IoT Technology Helps Conserve and Protect
by Nadine Evans
It is no secret that Canadians aren't exactly great at water conservation. We are among the world's largest water wasters, consuming twice as much water as Europeans, which may be in part due to the abundant supply of fresh water in Canada. In fact, nearly 10% of the world's renewable water is located here, despite us housing less than 1% of the world's population (Source). Water scarcity isn't something that Canadians often worry about.
However, with water utility prices continuing to rise and a global water crisis looming, many homeowners have begun to re-examine the practice of water conservation.
First, let's consider how water is used in a home. There's obvious water wasting habits, such as running water while brushing your teeth, taking unnecessarily long showers, or watering your lawn when rain is expected. While these habits all add up to significant waste, did you know that one of your biggest water wasters is often hidden? Most homeowners are surprised to learn that 13% of a home's water usage is lost due to leaks, many of which go undetected for some time, leading up to significant water loss.
Read more: The Connected Home and Water: How IoT Technology Helps Conserve and Protect
"What's in your water?" event press release
Busting the myths and concerns about what's in our water: Alberta organizations team-up to improve public information on water quality in the Bow River Basin
CALGARY, ALBERTA, Jan. 19, 2018 – How concerned should I really be about the fluoride in my drinking water? Why is water quality such an issue in many Indigenous communities? Do I need to worry about lead in my pipes? What is the level of harmful chemicals in my local river and is it safe to swim and fish? These, among others, are questions the public grapples with when thinking about the water they drink and enjoy, and which supports Alberta's aquatic ecosystems.
Come explore what's in your water!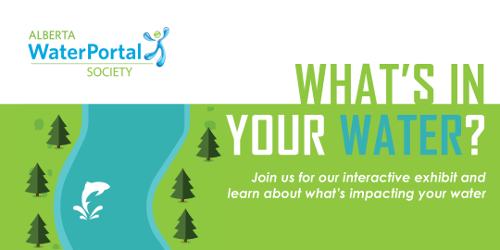 Join the Alberta WaterPortal at one of three interactive exhibits with games and activities about water quality in the Bow River. Test your knowledge of water misconceptions, learn about water treatment in your communities, and try out water testing to learn about what's impacting your water.
Family friendly and complimentary food and drinks will be available.
Three exhibit dates and venues:
Calgary event, January 25th at the Alberta Wilderness Association
Canmore event, February 1st at Elevation Place
Strathmore event, February 8th at the Strathmore Civic Centre
To sign up for the free event visit the Eventbrite page here.
Stop by anytime between 5:30pm and 8:30pm for some fun activities for all ages.
For inquires please contact the Alberta WaterPortal
These events are made possible through the partnership and generous support of:



Insights from "The Water-Energy-Food Nexus: Which way? Right way?" Workshop

By Therese Baluyot
On July 31, the Alberta WaterPortal held a workshop entitled "The Water-Energy-Food Nexus: Which way? Right way?". The workshop brought together stakeholders from academia, water management, food, energy and other sectors to stimulate the engagement and discussion on how to educate and inform Albertans about the Water-Energy-Food Nexus (the "Nexus"). The Nexus is the intricate link between producing enough food, meeting growing energy needs, and ensuring there is sufficient water for people. In recent years, the Nexus concept has been acknowledged in the domain of environmental science and natural resource governance. It has become the defining term for understanding the interconnections between water, energy, and food. [1] The anticipated outcome of the workshop was to gather ideas and feedback for the development and application of the Nexus concept in Alberta.
The workshop was structured around the following activities: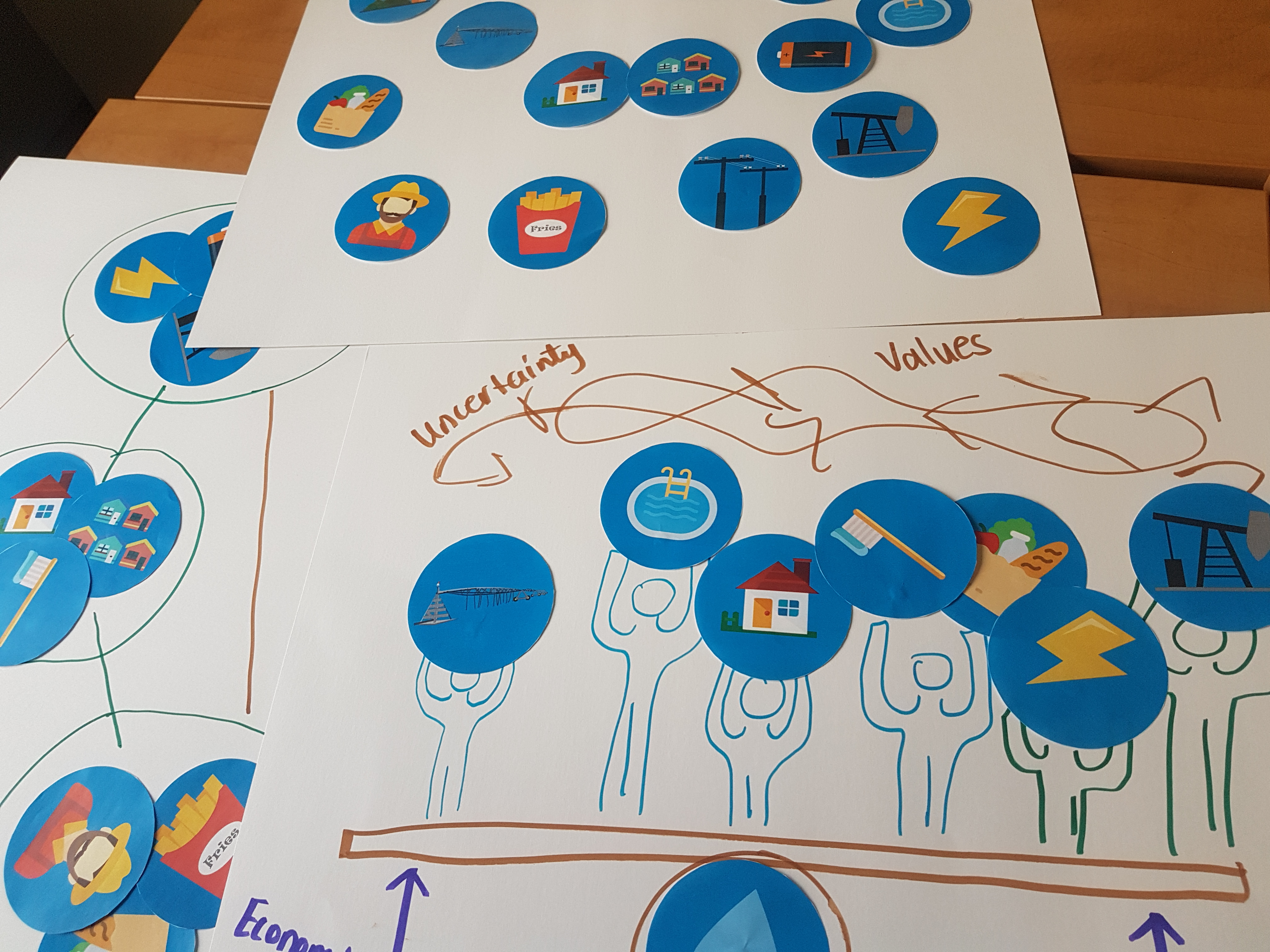 Draw The Nexus - Participants were provided with poster boards, markers, and printed graphic materials to create a system map of their conceptualization of the Nexus. A representative from each table presented their Nexus system map and how their team understood it.
Read more: Insights from "The Water-Energy-Food Nexus: Which way? Right way?" Workshop
Conversations around the Water Table with Project Blue Thumb (Part Six)

Reflections on Water for Life
By Amy Spark
This post is the final installment of a six-part interview series conducted and written by Project Blue Thumb.
Project Blue Thumb is a multi-stakeholder social lab co-convened by the Red Deer River Watershed Alliance and Alberta Ecotrust Foundation that takes a whole system approach to protecting water quality in the Red Deer River watershed. Building on the work of our current members, the PBT organizing team reached out to 13 multi-sector practitioners to hear their thoughts about the future of water in Alberta and potential directions. This post provides a snapshot from a few of our interviews relating to the Water for Life strategy.
Let's take a trip down memory lane to 2003. It was a big year for water in Canada, especially along our three coasts: the largest ice shelf in the Artic fractured, hurricane Juan terrorized Halifax, and Canada's first Marine Protected Area was declared off the coast of B.C. But what was happening in Alberta far away from these saltwater events? The provincial Water for Life (WFL) strategy was introduced by Alberta Environment. It may not have made national headlines to the same degree, but for those working in the water world of Alberta, it was a first of its kind.
The Water for Life strategy was designed to balance water quality and quantity needs with environmental concerns. The overarching goals of the framework incorporate social, economic, and environmental aspects of water issues:
1. Safe, secure drinking water supply
2. Healthy aquatic ecosystems
3. Reliable, quality water supplies for a sustainable economy
(Alberta Environment 2003, p.7)
Read more: Conversations around the Water Table with Project Blue Thumb (Part Six)