PUBLISHED: 26 March 2016
Nexus case study: water for communities in 2030
Prepared Winter 2016
Population growth will increase the demand for water. What could this look like for water in the Bow River Basin in 2030?
The Bow River Basin is Alberta's most populated basin with growth expected to increase significantly, further pressuring water resources in the basin. To address this growth and the related challenges, the Calgary Regional Partnership (CRP) is tasked with providing collaborative solutions that incorporate the interests of all rural and urban communities located in the basin.
By the year 2030, the CRP region, located in the Bow River Basin, will be home to 1.6 million people (up from 1.1 million in 2010). What does this mean for water demand in the region? 
Throughout the CRP, existing municipal water demand (which includes residential, commercial, and light industrial activities) ranges from 301 to 450 per person per day. By comparison, average water demand in Vancouver is 489 liters per person per day, and 301 liters per person per day in Winnipeg.
In 2030 water demand in the Bow River Basin is expected to reach an average of 315 liters per person per day. This does not take into account the potential of technology or public policies such as water reuse that may increase efficiency further, meaning lower amounts of water required to meet population demands.
To address population growth, and meet projected water demands in the Bow River Basin by 2030, each municipality in the CRP must consider their water license allocation. In total, CRP member municipalities hold a water license capacity of 484,037,821 m3. However this statistic does not share the full story.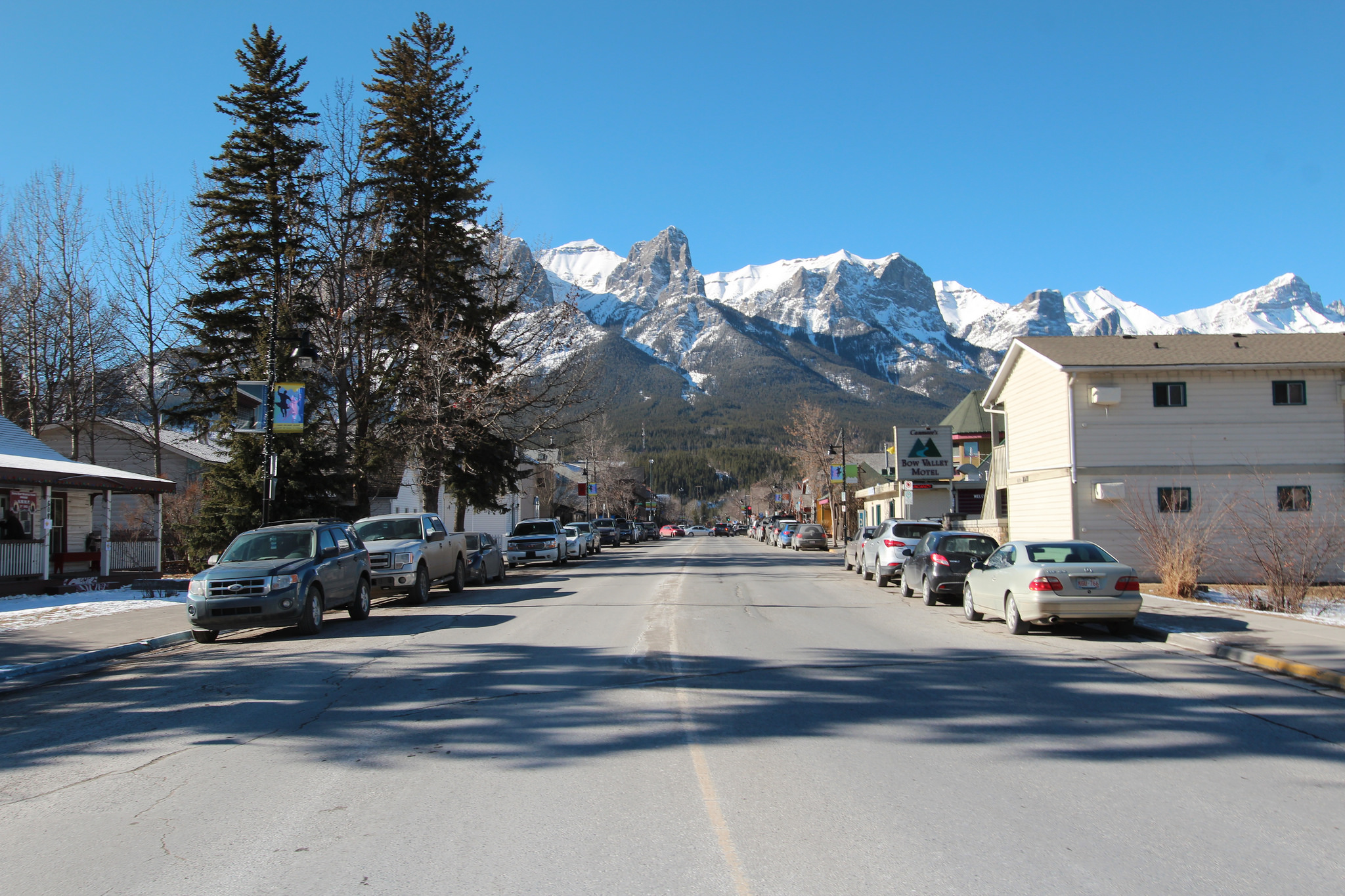 Having enough water to 'go around' for communities presents unique and challenging problems to solve. Some solutions already in play in the Bow River Basin include the Cross Iron Mills mall expansion, which uses water license transfers to receive the amount of water required for the mall to operate. This is one example of the potential for municipalities in the CRP to share water resources so future population growth and water demands can be met. Water reuse may be another strategy for extending available water resources to meet the demands of growing communities. Whichever way, new approaches and efficiencies will be key as decision-makers consider the trade-offs in the Nexus in Alberta.
As a large municipality the City of Calgary has a water license at 460,550,000 m3 whereas smaller municipalities have smaller licenses. For example, the Town of Okotoks has a water license of 3,010,816 m3 and a population of 24,500 people. This licensed amount of water is enough to support 32,000 people, however, if we look at projected population growth without changing current efficiencies, the Town of Okotoks water license will not be large enough by 2030.
Click here to read Behind the Scenes: Alberta Water Nexus Project Pilot's Assumptions and Constraints.