PUBLISHED: 13 February 2020
Follow the Drop – Farm Well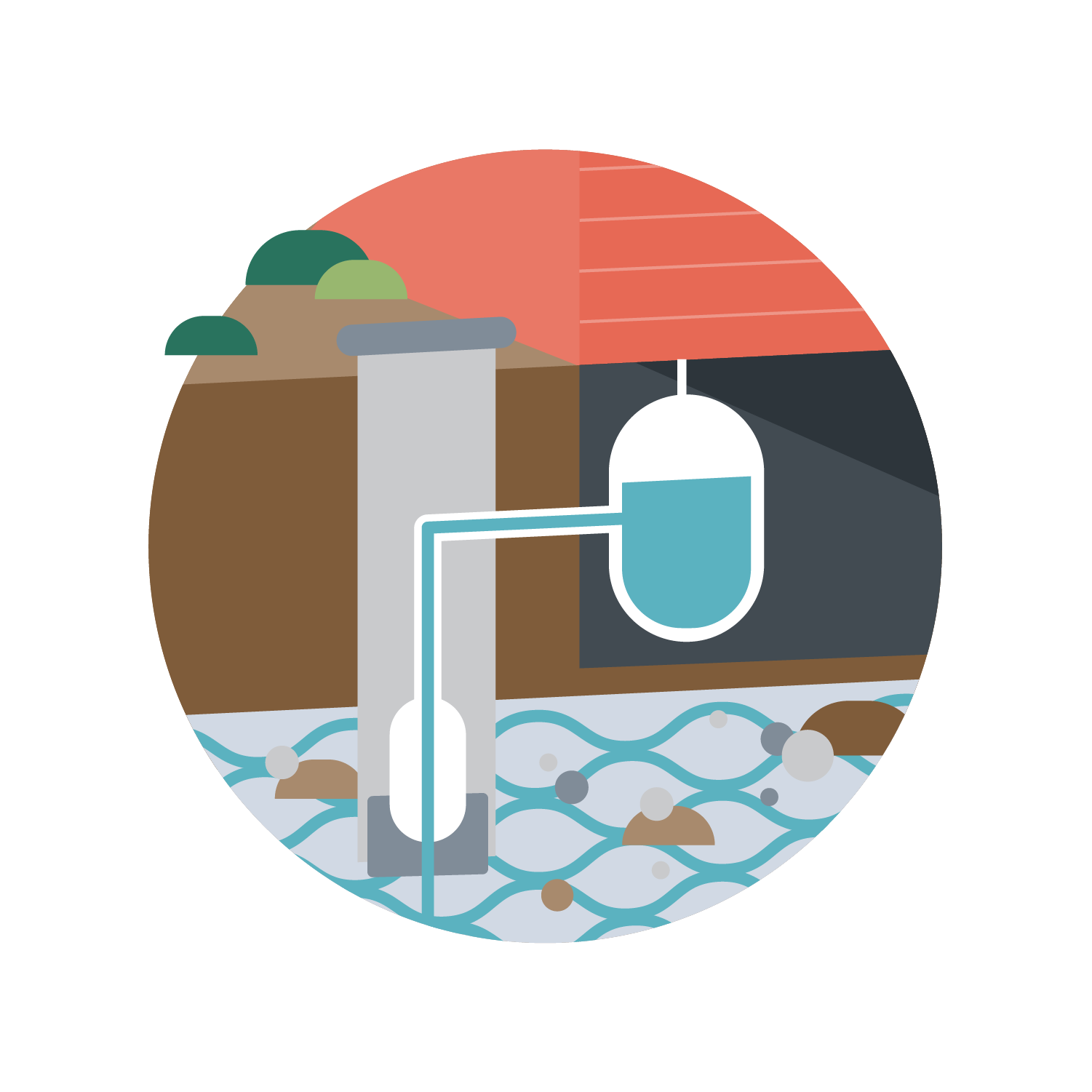 Welcome to the farm! Did you know that households located on farms or in rural areas often source their drinking water from groundwater wells? In these situations, groundwater is generally pumped up from a well to a cisternDefinition: cisternA tank for storing water, especially one supplying taps or as part of a flushing toilet.. A small pump from the well slowly fills the cistern which stores the water for household use.  This storage system enables quick release of water when it is required by the farming household for water-intensive activities such as showering.
As a drop of water in the farm well, be prepared to be used for all sorts of household applications including cleaning, washing, cooking and drinking. You may also be used for the yard and garden, or other outdoor activities.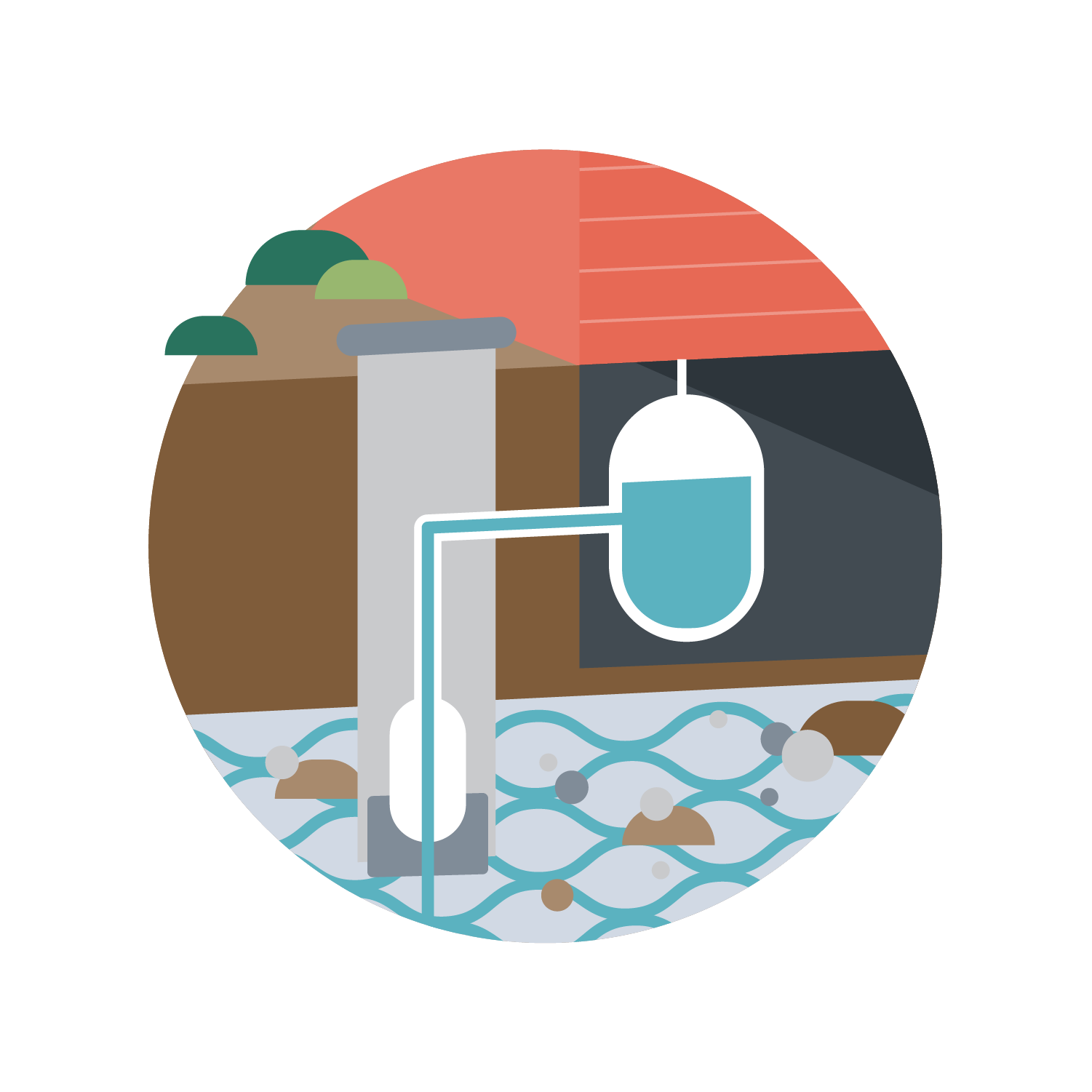 Depending on the quality of the water source, well water may require special treatment processes. Before being used, it should always be disinfected with chlorine or ultraviolet light to ensure it is safe for consumption.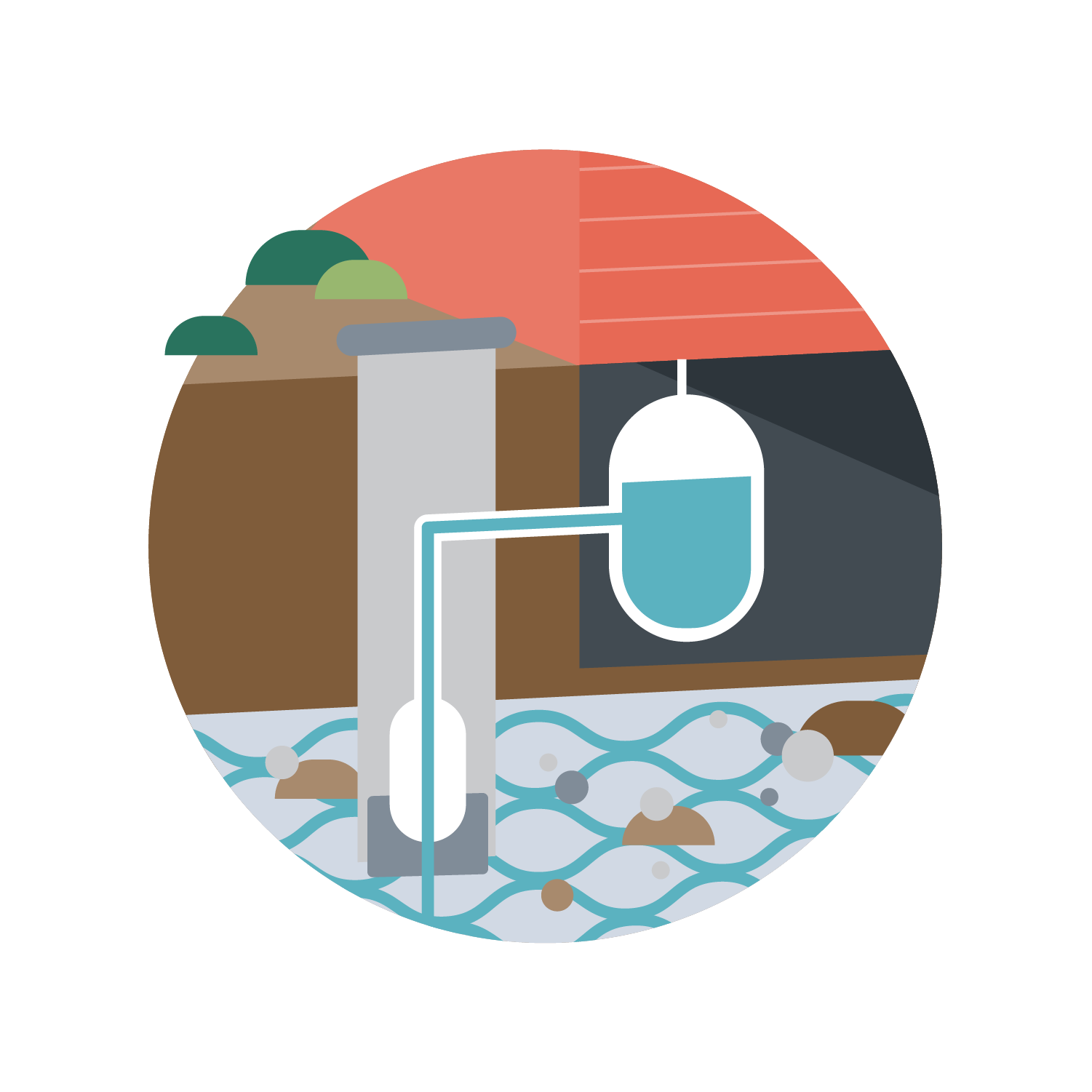 After it is used, well water can be treated again using an underground wastewater treatment structure, called a septic system.  If used for outdoor purposes, water can also evaporate. These are your next two choices!  Where do you want to go next?