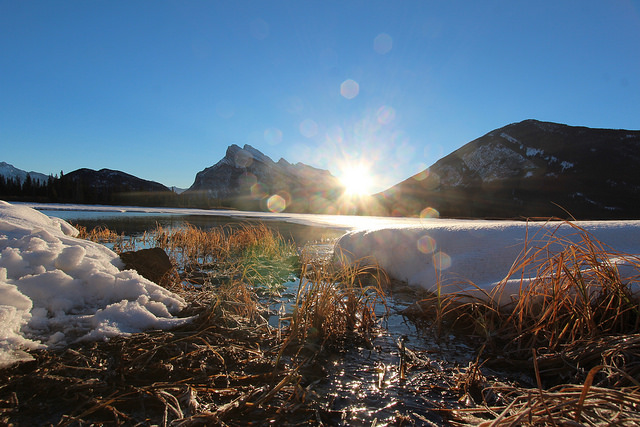 The 2014 recipients for the Emerald Awards were announced on June 5th and the water category saw two recipients honoured. Congratulations to the Alberta Lake Management Society and the Southern Rockies Watershed Project Team.
Alberta Lake Management Society – LakeWatch Program
For more than 25 years, this volunteer based community water-testing program has been engaging Albertans in the collection of scientific data from their local lake or reservoir and working to ensure that Alberta's water resources will not be the limiting factor in the health of our environment. The LakeWatch program is a critical component of Alberta's Water for Life Strategy.
To learn more about or participate in the LakeWatch Program check out the ALMS website.
Southern Rockies Watershed Project Team - Southern Rockies Watershed Project
The Southern Rockies Watershed Project is in its 10th year of watershed research and monitoring and focuses on climate, hydrology and stream ecosystem health. Their research activities span 80 square kilometres and nine watersheds and represent the largest and longest running forest hydrology research projects in Alberta. One judge said "to keep this going for ten years is remarkable."
To learn more about the Southern Rockies Watershed Project check out the SRWP website
Congratulations to all the 2014 Emerald Award winners and thank you for the incredible work in Alberta.
Photo: "Sunrise at Vermillion lakes Banff Alberta Canada" by davebloggs007 is licenced under CC BY 2.0