PUBLISHED: 13 February 2020
Follow the Drop – Groundwater
Groundwater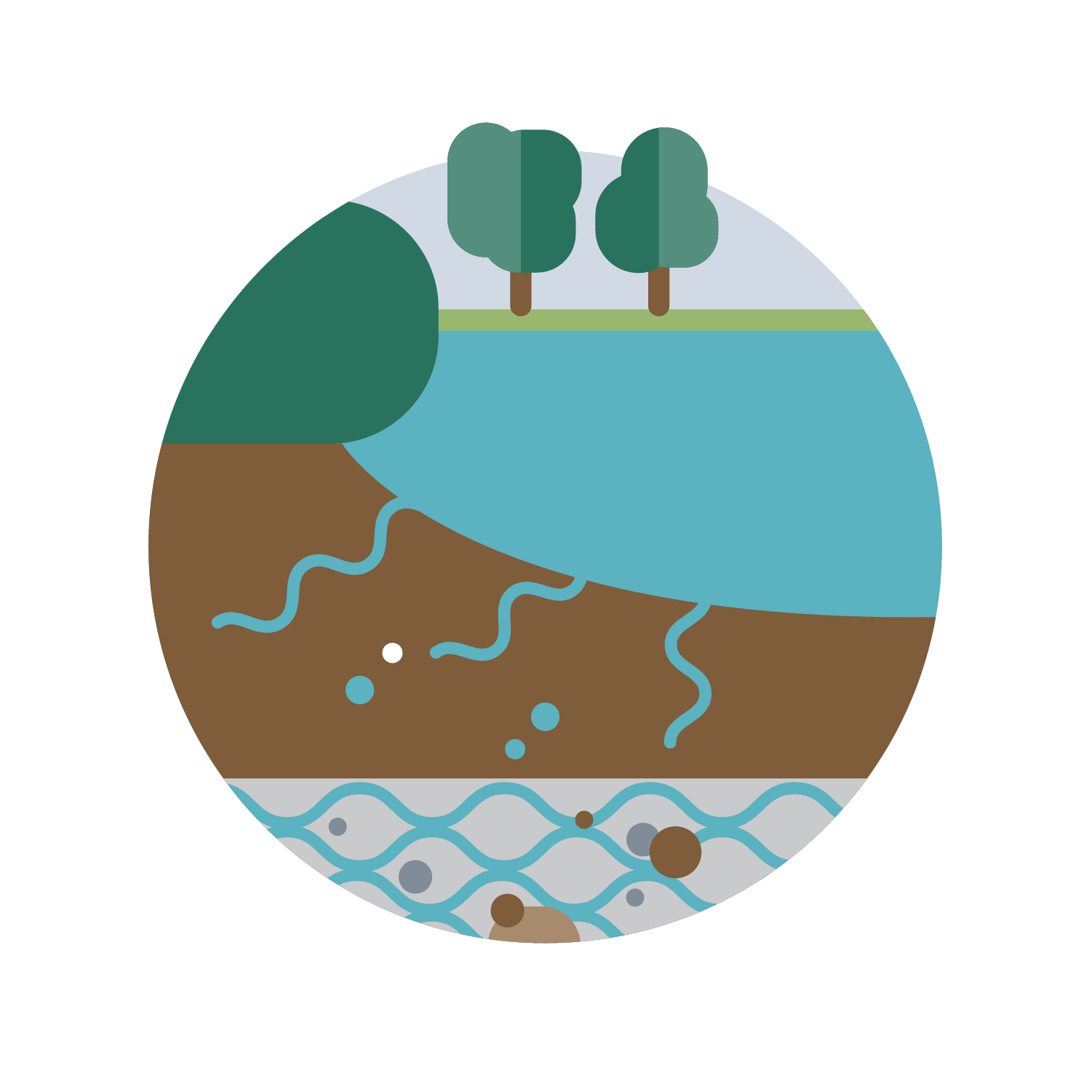 As a drop of water, you can seep into the soil and become groundwater almost anywhere along the path that you travel throughout the Bow River Watershed. The top of the layer of ground that is saturated by groundwater is called the water table.
Near rivers, there are often large amounts of water underground that have travelled through gravel called the alluvial aquiferDefinition: alluvial aquiferAlluvial is defined as 'relating to alluvium.' Alluvium is materials deposited by running water (e.g sand, gravel, clay). Aquifer is a geological formation or structure that stores and/or transmits water, such as to wells and springs.. This type of water moves very easily between the surface (river) and the ground (aquifer).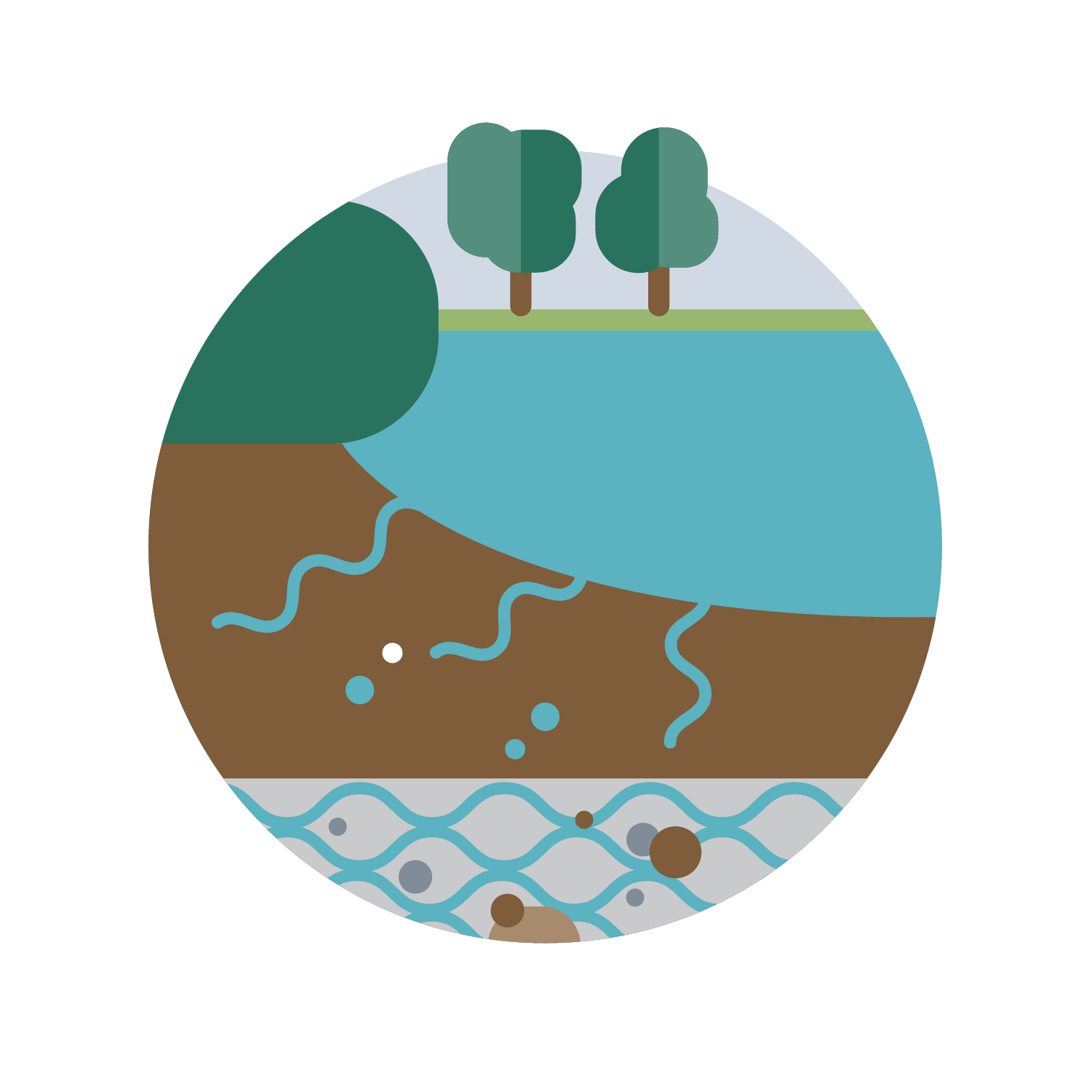 As groundwater, you may notice that rocks and soil can dissolve slightly, leaving substancesDefinition: substancesA material with particular properties. like magnesium and calciumFun FactMagnesium and calcium compounds cause hard water which leads to scaling on boilers and hot water tanks. The headwaters of the Bow River are high in calcium from the limestone rocks that form the Rocky Mountains. in the water around you. Luckily, bacteria, nutrients, sediment and many other types of contaminants are removed as water travels underground, and well water is often safer to drink than surface water.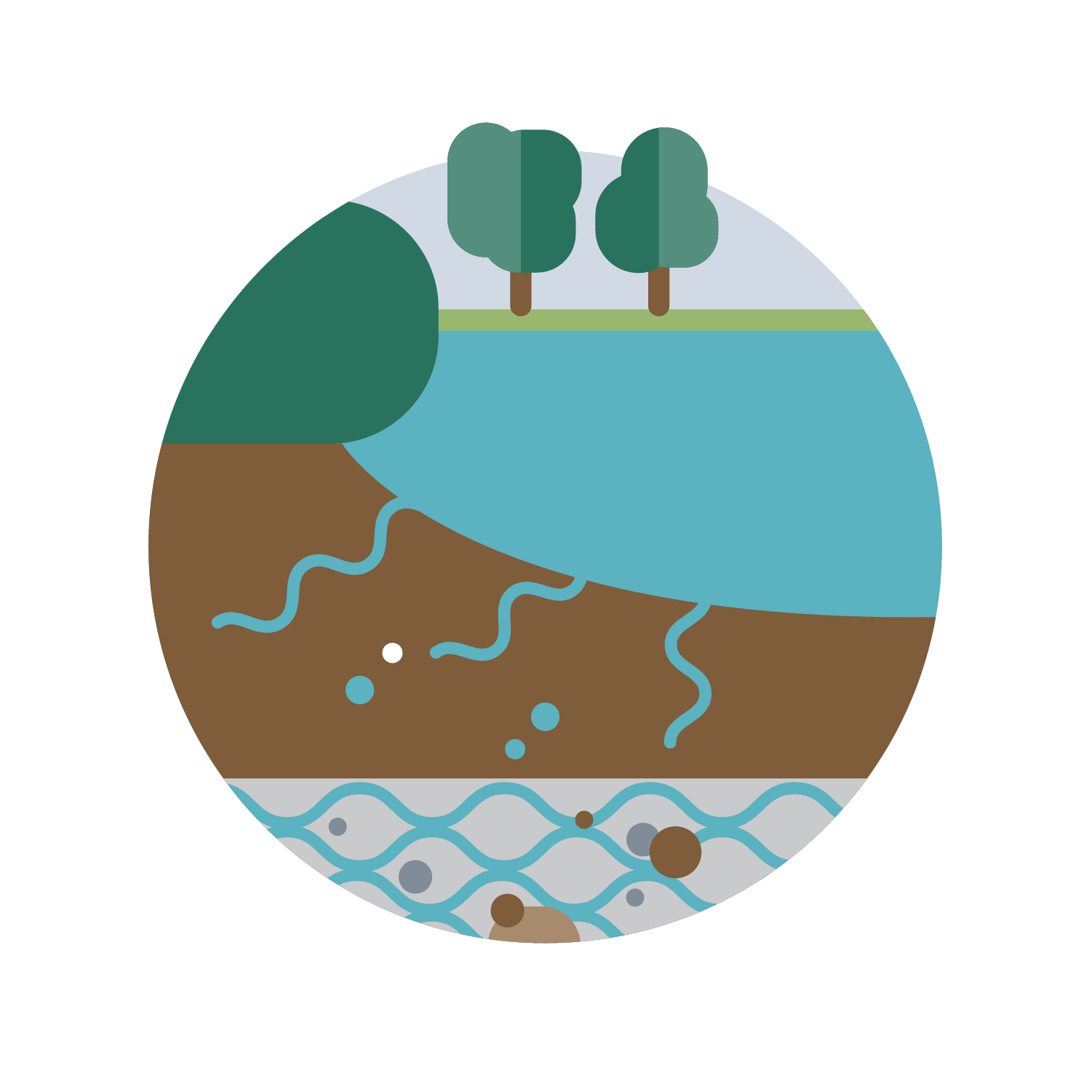 Although you have seeped into the ground, you can't stay here forever and you now have to make your next move! You can join the upper end of the Bow River, travel underground until you meet a rural household where you'll be drawn up by their water well, or you can be drawn up by the roots of a tree or plant.

Learn more about the quality of groundwater in Alberta at here and here.