Our Partners and Supporters
Our Partners and Supporters
As a charity, we rely on donations, grants and in kind support to help sustain our projects and work.
Without the vital support of the following organizations, we would not be able to continue to increase awareness encourge dialogue on the water issues of Alberta, and help Albertans make more informed water decisions. We thank all of the following organizations for helping us create and grow an accessible and inclusive online environment for all Albertans to better understand water.
Founding supporters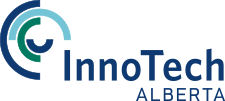 Alberta Water Nexus Project
Phase I



Phase II


Watershed Adaptation and Resilience

Water Quality Project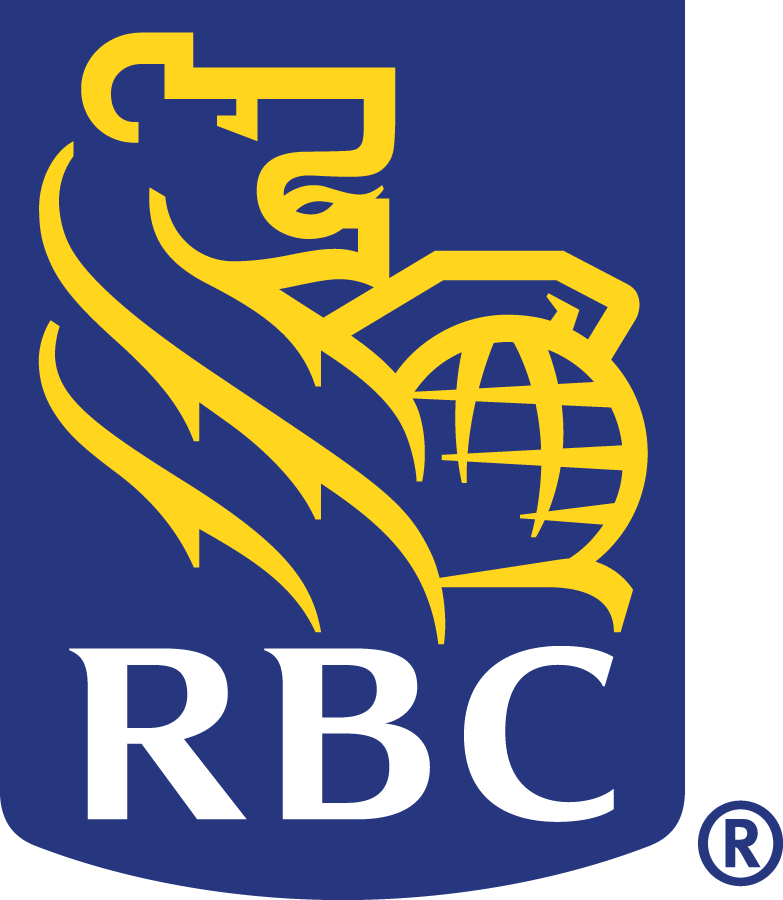 Watershed Reporting


Why care about water?
Why care about water?

Water is vital to human life. We need water to survive. Our bodies are also made with water - in fact the average adult human body averages around 57-60% water composition [1].
Now, take a moment to think about your day:
Did you eat food?
Did you take a shower?
Did you use electricity?
Did you need a coat for winter?
Did you water your garden?
Did you take transport somewhere?
These activities all need water. In addition, it serves a key role in the function of our environment and is vital to the health of our economies.
We have lot of water and good quality water in Alberta, right?
There are many parts of the world without abundant, clean water. Regions like Africa and the Middle East suffer from extreme water scarcity and many other countries face severe water quality challenges.
In Canada we have named water our most valuable natural resource. Yet, we remain world-class water wasters, as it has been reported that we did less to conserve water in 2016 than we did in 2008[2].
For Alberta, a closer look reveals we live in a water-scarce region. Our province has only 2.2 percent of the country's water[3], and its supply is ever changing due to global climate patterns, changes in land cover and land uses that affect how water moves, longer droughts, shrinking glaciers and population growth (for instance Southern Alberta's population is expected to grow 60% by 2041[5]).
A problem of distribution, management and an unpredictable future climate
Earth is a closed system, meaning the amount of water on Earth will never change. Considering this, water may be considered an inexhaustible resource. However, by its nature, clean freshwater is not always at the right place in the right amount of time[4].
A perfect example of this challenge is ~80% of Alberta's water supply lies in the Northern part of the province, while ~80% of Alberta's water demand comes from the southern half of the province[3].
Water supply and water quality pose a key challenge in our future, if there is a, a company, factory, development or recreational activity cannot access the water needed, the region doesn't grow.
Drought, flood, increasing climate change and climate variability, managing water infrastructure and quality are all water management challenges for Alberta. How we have managed water in the past may not work for the future.
How the Alberta WaterPortal helps
Ensuring the long-term security and health of water is becoming ever more important. Understanding water issues is a vital step in addressing how we allocate and value our water.
By providing factual, inclusive, and unbiased information about water, the Alberta WaterPortal helps Albertans better understand the bigger picture. Understanding the value of water in our lives can promote better management, conservation, and protection of our most precious resource.
Sources:
Our Board of Directors
Meet the Alberta WaterPortal Society's volunteer board members:
Graeme Bate, P.Eng., ICD.D
Board Chair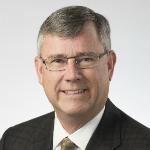 Graeme Bate was formerly a partner in the Calgary energy industry consulting practices of Accenture, of IBM and, prior to that, of PricewaterhouseCoopers. He has broad experience in the petroleum industry, both domestic and international, and from both the government policy development and industry operations perspectives. He is currently acting as VP, Corporate Development of a junior international petroleum exploration company operating in the Middle East. He serves on the Boards of private Canadian technology and energy companies and has served in the past on the Boards of TSX- and ASE-listed entities.
While at IBM, he oversaw IBM's initial contribution to the development of the Alberta Water Portal, and has been a Society Board member since its creation. He is a graduate of Queen's University in Engineering Physics (B.Sc. and M.Sc.) and of the London School of Economics in International Relations.
Grant Bishop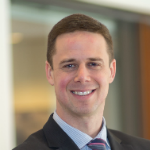 With experience in law, economics and geological engineering, Grant Bishop joined the Calgary office of McKinsey & Company as an Associate Consultant in January 2016 where his work focuses on strategy and operational improvement in the midstream and upstream energy sector. He previously served as a judicial law clerk at the Federal Court of Appeal in Ottawa, articled with Davies Ward Phillips & Vineberg LLP in Toronto, and held a policy research fellowship with the C.D. Howe Institute focusing on competition and regulatory issues. Prior to legal work, he served at the Bank of Canada, the World Bank and Toronto-Dominion Bank authoring economic studies, including on resource royalties, fiscal federalism, financial regulation, Employment Insurance and old-age pensions, household debt and long-run growth of the Canadian economy. During his engineering studies, he was involved in research regarding geotechnical risks to railways and remote oil and gas pipelines.
Darlene Halwas, CFA, ICD.D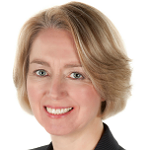 Darlene currently serves on the boards of Aquatera Utilities Inc, CKUA Radio Foundation (also Chair, Governance Committee), and Commissioner for Complaints for Telecommunications Services and Watt Consulting Group. She has almost 30 years work experience, with 15 years focused on leading risk management functions for companies. In the past, she has served on boards, including the Safety Codes Council (Chair, Finance, Audit, and Risk Committee), the Management Employees Pension Board (Chair, Investment Committee), and the Calgary Police Commission. Darlene holds her Bachelor of Commerce (Hons) from the University of Manitoba, CFA designation, ICD.D, certification in tribunal administrative justice and is an FRM. Since 1995, she is an active volunteer with the CFA Institute, and recently completed her term on the global Disciplinary Review Committee. She was awarded the Queen Elizabeth II Diamond Jubilee Medal for her contributions to Canada.
Paula Leslie, MBA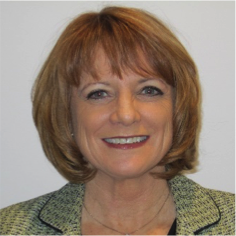 Paula Leslie is an accomplished communications and community investment professional with experience in both the private and public sectors, most recently with Enbridge Inc. While at Enbridge, Paula developed and implemented strategic community investment plans to champion important social and environmental issues with non-profit and charitable organizations across Canada. Previously, she provided strategic communications consulting services to independent businesses and non-profit organizations.
Paula holds a Masters of Business Administration degree from the Richard Ivey School of Business, Western University; a Graduate Certificate of Corporate Social Responsibility from St. Michael's College, University of Toronto; a Certificate in Corporate Citizenship from Boston College, and the Canadian Securities Course from the Canadian Securities Institute. She has been actively involved in her community serving on the SAIT Board of Governors, the Ivey Alumni Board, the Women's Executive Network Advisory Board, and other community organizations.
Terry Mah, Ph.D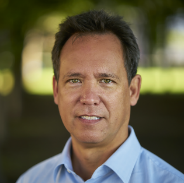 Terry has been involved in the environmental sector for more than 20 years, focused on delivering technology, innovation, services and practices to support sustainability, resilience, and circular economics around water, energy and resources. He has held a number of interesting and executive positions in biotech, technology, and environmental services organizations. More recently, Terry's positions include Chief Operating Officer of Veolia's water technology division and acting as the CEO and President of Veolia's North American water, energy and waste business.
His leadership experience provides effective management of groups through complex change projects, when evolution in thinking and behavior is essential. Born in Calgary, Terry holds a University of British Columbia B.SC and M.Sc. in Microbiology and a Ph.D. in Engineering.
Greta Raymond, ICD. D, MPH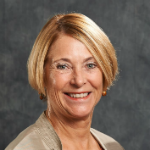 Greta is an experienced environment, health and safety and human resources professional with many years in the oil and gas industry, most recently as Vice President Environment, Safety and Social Responsibility with Petro-Canada. She has held global responsibility for environment, health, employee assistance programs, safety, aboriginal affairs, security, stakeholder relations, emergency response and crisis management as well as corporate responsibility. She has seven years of experience in Human Resources including five years as Vice President responsible for HR service delivery globally. In addition to the Alberta WaterPortal Society, Greta is currently on the board of CAWST, a non-profit that brings clean water to the very poor in 53 countries around the world.
Greta is a seasoned executive and advisor with special expertise in board and management governance in the areas of environment, health, safety, corporate responsibility, and human resources.
Dr. Kim Sturgess, C.M, P.Eng., FCAE, ICD.D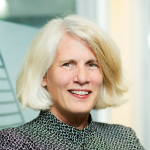 Kim is the volunteer Executive Director of the Alberta WaterPortal Society. She is also the CEO and founder of Alberta WaterSMART, an organization committed to developing and improving the management of Alberta's water resources. As the CEO of several technology based companies, Kim has extensive experience in technology start-ups and technology management, as well as in oil and gas, pipelines, and industrial products and services. In addition to the boards of her own companies, she has served on the boards of CCI Thermal Technologies, the Alberta Chamber of Resources, the Calgary Airport Authority, the Canadian Academy of Engineering, APEGGA, the Alberta Economic Development Authority, the Council of Canadian Academies, the Canadian Chamber of Commerce, the National Research Council, and Queen's University. She also served on the Expert Panel for Water Use in Canadian Agriculture sponsored by the Canadian Council of Academies.
Kim is a sought after speaker and advisor on water issues in Canada and Alberta, and brings top level leadership, advisory and management skills to any project she is involved with. In June 2016 Kim received a Honourary Doctor of Science degree from Queen's University. She is a registered Professional Engineer in the province of Alberta and in February 2016 was awarded the Order of Canada, recognizing her outstanding achievement, dedication to the community, and service to the nation.
John Van Ham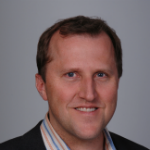 John Van Ham holds the position of Manager Environment & Sustainable Development– Oil Sands, in the Environment and Sustainable Development Department at ConocoPhillips Canada, one of Canada's largest oil and gas exploration and production companies. His primary focus areas are in leadership development and leadership of his team – which holds accountability for stakeholder, regulatory and environmental risk and opportunity management, internal and external-facing stakeholder and environmental expertise, and sustainable development performance enhancement.
John has been with ConocoPhillips for nearly eight years. Formerly he was Principal for an environmental consulting company which provided environmental policy and strategic services to government departments, large industrial companies and to research institutions. John has a Masters' Degree in Environmental Design (environmental management) and a Bachelor's Degree in Geology/Geophysics (double major), both from the University of Calgary.
Our Privacy Policy
Alberta WaterPortal Society understands that protection of personal information is important to our readers. We are committed to protecting the personal information of our readers while providing them with the highest quality content.
What information do we collect?
We collect information from you when you register on our site or subscribe to our newsletter. When registering on our site you may be asked to enter your name or e-mail address, however you can also use the website without disclosing personal information.
In order to help us develop better services and resources, we enable analytic software to gather general information about our users. This information is not attributed to individuals and is a very basic overview of audience demographics. We currently use Google and Moz Analytics for this purpose. If you would like more information on Google's privacy policies and instructions on how to change your privacy settings click here and if you would like more information on Moz click here.
What do we use your information for?
The information we collect from you may be used in one of the following ways:
To personalize your experience (your information helps us to better respond to your individual needs)
To improve our website (we continually strive to improve our website offerings based on the information and feedback we receive from you)
To respond to emails
If you provide an email address it may be used to send you information you have requested or respond to your questions or inquiries.
How do we protect your information?
We implement a variety of security measures to maintain the safety of your personal information when you enter, submit, or access your personal information. Credit card data submitted using our online donations service (provided by iATS ) is encrypted in transit to prevent its possible misuse by third parties. Only authorized personnel will have access to your personal information. Our security procedures are periodically reviewed and revised based on new technological developments.
Do we use cookies?
Yes. Cookies are small files that a site or its service provider transfer to your computer's hard drive through your Web browser (if you allow it) that enable the site's or service providers' systems to recognize your browser and capture and remember certain information.
Through Google Analytics, we use cookies to compile aggregate data about site traffic and site interaction so that we can offer better site experiences and tools in the future.
Do we disclose any information to outside parties?
We do not sell, trade, or otherwise transfer to outside parties your personally identifiable information. However, we may need to provide some information to trusted third parties who assist us in operating our website, conducting our business, or servicing you, so long as those parties agree to keep this information confidential. We may also release your information when we believe release is appropriate to comply with the law, enforce our site policies, or protect ours or others rights, property, or safety. Non-personally identifiable visitor information may be provided to other parties for marketing, advertising, or other uses.
Third party links
The Alberta WaterPortal posts news, events, action alerts, job opportunities, and other information from its member groups and other third-parties. These postings do not imply that Alberta WaterPortal endorses the information contained within; nor can the Alberta WaterPortal guarantee the accuracy of said information. Readers are advised to check with originating organization. Furthermore, these third party sites have separate and independent privacy policies. We have no responsibility or liability for the content and activities of these linked sites. Nonetheless, we seek to protect the integrity of our site and if you have concerns about third party sites please let us know.
Children's Online Privacy
We do not collect personal information from anyone we know to be under 13 years of age.
Your Consent
By using our site, you consent to our privacy policy.
Newsletter
We adhere to Canadian Anti-Spam Legislation (CASL). Our newsletter is only sent to those who sign up via our subscription page and only those who provide clear consent will receive our newsletter. Upon signing up for our newsletter we will collect your name and email, but we will not disclose personal information to third parties (see Third party links section). An unsubscribe option is included in every newsletter. If you don't want to receive our email anymore simply click 'Unsubscribe' and we will remove you from our mailing list immediately.
Social media
We share news, events, action alerts, job opportunities and other information from member groups and other third-parties via Alberta WaterPortal social media channels. These are voluntary, subscription-only services, we will not disclose the information you divulge on social media to third parties or sell your information. If you would like to stop receiving alerts from the WaterPortal on social media simply unsubscribe or unfollow. These social media websites have their own privacy policies and if you would like to read more click the following links:
Donations
Alberta WaterPortal Society is a registered charity supported by private and public sector organizations and through individual donations. Strict controls are in place to protect your privacy. Your information will only be used for its intended purposed and only authorized individuals will have access to the information you provide.
Donations are made using a donation form with Secure Sockets Layer software (SSL), a type of protocol designed to provide secure communication over the Internet. If you want to make a donation you will be prompted to enter some personal information like your name, address and credit card number into a form on our website. This information will be used to process your payment and issue you a tax receipt .
If you would like more information about donations please contact us.
Changes to our Privacy Policy
If we change our privacy policy we will post those changes on this page, and/or update the Privacy Policy modification date below.
Contacting Us
If you have questions regarding this privacy policy you may contact us using the information below.
www.albertawater.com
#200 3512 33 Street NW
Calgary, Alberta T2L 2A6
Canada
info[at]albertawater.com
This policy was last modified on November 20, 2014