PUBLISHED: 26 May 2017
Lessons I have learned experiencing floods in Canada and the Philippines
By Therese Baluyot
May to July is usually when we receive the heaviest rainfall in Calgary, which can cause flooding. One recent flood in the minds of Canadians was the devastating flood in southern Alberta in 2013. Over 48 hours, 68mm of rain fell when a storm stopped over Calgary on June 19. [1]
Growing up in the Philippines, I am also no stranger to torrential rains and floods. Typhoons can hit the Philippines at any time of the year. According to 2013 article from Time Magazine, the Philippines is "the most exposed country in the world to tropical storms". [2]
Both countries where I experienced flooding have many stories of loss and destruction, but there are also lessons for the future. Four lessons I learned:
1. Preparedness is a must
Although it is good to learn from disasters, it is important to learn before these disasters even happen. By practicing for disasters, you are accepting the fact that it can affect you, but you are also proving to yourself that when it does come, you will be ready. There is no need to wait until the disaster arrives before you start evaluating your emergency plans. Check out this intensive guide on flood preparedness [3] before and after a flood so you can be prepared.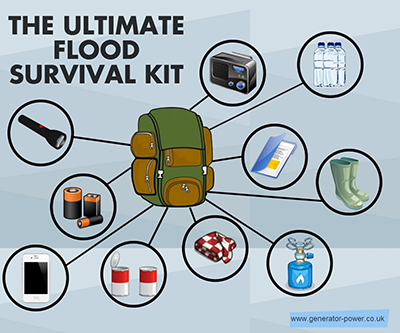 72 Hour Flood Survival Kit. Image source: www.generator-power.co.uk
2. Communication is everything
Anything can happen at any given time. Stay up to date with news advisories regarding water and weather conditions. Being informed is the first step with planning ahead. Here are some key websites you should check before you go out. [4] Social media is also a great tool for communication. Facebook has a Safety Check function that allows people to quickly share that they are safe with friends and family. [5] Twitter is also a great social media tool to use during times of crisis and emergencies because it is live, open and public. You can also use the hashtag feature to track and monitor information and easily find updates. [6]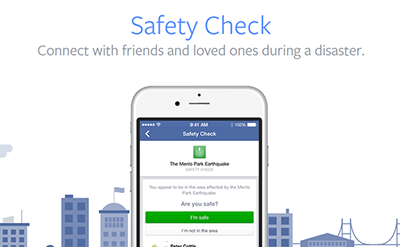 Facebook Safety Check Alert. Image source: www.Facebook.com
3. Help one another but take care of yourself first
The 2013 Alberta floods further demonstrated just how important mutual assistance between local communities and government is in aiding those affected by the disaster. Civilian assistance came naturally and people came together to help one another. Although volunteering is a great way to give back to the community and ease the workload of our first respondents, we should take care of ourselves first before helping others so we do not injure ourselves. Here are some great tips to ensure safety while volunteering. [7]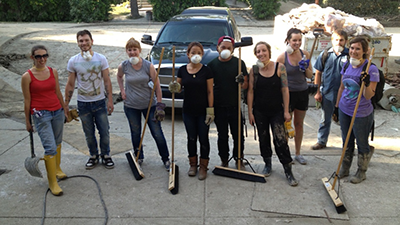 Calgary 2013 Flood Volunteers. Image source: Hufftington Post
4. Always educate yourself about flooding and other water-related calamities
Being informed and educated is the first step in preparing for disasters. Even though I have experienced many water-related calamities in my life, I still have lots of things to learn. As this year's summer intern, in less than a week, WaterPortal has opened my eyes to many interesting facts about water I did not know. Having only experienced flooding caused by heavy rainfall, one surprising fact I found was that there are three types of flooding. [8]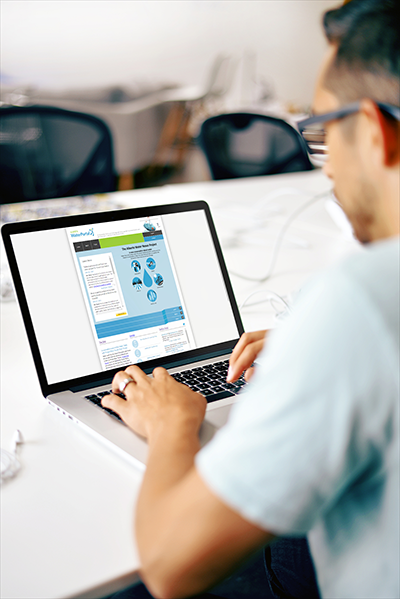 Alberta Water Portal website. Image source: Mock Drop and Alberta WaterPortal
There are the four things I have learned as a flood survivor in the Philippines and in Canada. I hope you keep these lessons in mind this year and years to come. Stay safe!
Therese is an information design student at Mount Royal University. She came to Canada in 2011 from the Philippines. She loves her dog Felix and eats rice with everything. The Alberta WaterPortal is delighted to have her on board with us this summer!
Sources:
[1] Flood season: understand, be prepared and stay informed http://www.calgarycitynews.com/2017/05/flood-season-understand-be-prepared-and.html

[2] The Philippines is the most storm exposed country on earth http://world.time.com/2013/11/11/the-philippines-is-the-most-storm-exposed-country-on-earth/

[3] Flood Preparedness http://albertawater.com/stay-safe/emergency-preparedness/flood-preparedness

[4] Advisories and Warnings http://albertawater.com/stay-safe/advisories-and-warnings

[5] Facebook Safety Check https://www.facebook.com/help/695378390556779

[6] Twitter for crisis and disaster relief https://blog.twitter.com/2016/twitter-for-crisis-and-disaster-relief-in

[7] After a flood – Volunteering http://albertawater.com/stay-safe/emergency-preparedness/after-a-flood

[8] What is flooding? http://albertawater.com/what-is-flooding