By: Lindsay Kline and Victoria Pleavin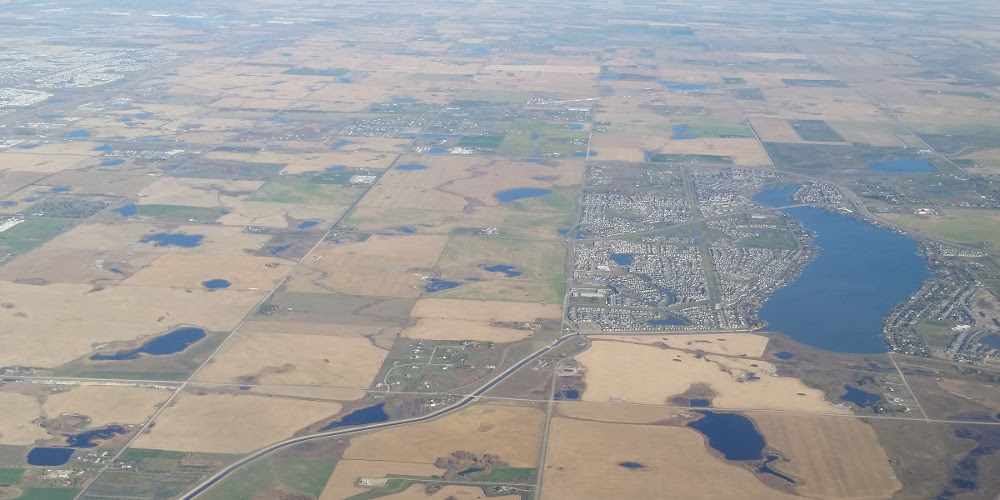 Every year on March 22nd, citizens from all over the globe celebrate World Water Day to recognize the importance of this vital resource. Established in 1993 and led by the United Nations (UN), World Water Day continues to shed light on water issues and opportunities for taking action to advocate for sustainable water management.
In Alberta, we celebrate the pristine rivers whose headwaters begin in the Rocky Mountains and travel through the Province; sustaining people, communities, industry, and the environment. We also celebrate the lakes that provide citizens with a place to reflect and recreate. With these water resources, we are able to enjoy our natural surroundings while benefiting from a high standard of living.
On this World Water Day, however, we pause to consider the future health of local, national, and global water resources. As populations continue to grow, demands for energy, food, and community development also increase. The Nexus Concept is becoming an increasingly used phrase for describing the interconnectedness and interdependency of our global resources; including water, food and energy. On World Water Day, it makes sense to think about how the Nexus Concept specifically relates to water, as the convergence of different water demands result in the need for planned sharing of finite local -- and ultimately global -- water resources.
Within the borders of our own province of Alberta, we can see that competing water demands have already begun to converge and overlap. Since the closure of the South Saskatchewan River Basin to new water licenses in 2006, several communities have started to push the limits of their water allocations and some businesses (such as the CrossIron Mills shopping outlet to the north of Calgary) almost failed to get off the ground due to a lack of water. With increasing demands for water to support growing communities, industrial activities, agricultural production and recreation, it becomes clear that the demands will inevitably converge in basins throughout the Province, resulting in less water to go around.
To address this convergence – or nexus -- of demands, a different way of thinking about water management will be required. Specifically, trade-off decision making would enable water managers at all levels to address the entire system of water uses, rather than looking at the individual parts in isolation. To add to the complexity, Albertans are increasingly concerned with issues like extreme weather, flooding and drought – symptoms of a changing climate. A systems way of thinking, based on the Nexus Concept, would enhance collaboration throughout Alberta's basins and help to address the complex nature of how to ensure a sustainable water supply for people, food, energy, and the environment.
World Water Day provides citizens with the opportunity to not only celebrate the water we have and the life it supports, but also to step back and consider the changing issues facing our water resources and how the Nexus Concept can be applied when seeking solutions for those issues. In Alberta, we are fortunate that we are still in a position where we can study, discuss, and plan for addressing competing water demands in the face of a changing climate. While the future is uncertain and the challenges seem daunting, there is considerable work and thoughtful effort being put into water, which leads us to believe our glass is still half full.
---
For more information about the Nexus Concept, click here. We thank the following project funders for their generous support of this work