The Bog
The Bog is where thoughts, opinions, discussion pieces, and action converge. Influential thinkers from the water community are invited to share their insights on current or controversial water topics. Please note that the views expressed herein are those of the authors, and do not necessarily reflect the position of the Alberta WaterPortal.
The Alberta WaterPortal Society publishes online games and videos for water learning at home
By Alixx Hettinga, Communications Coordinator for the WaterPortal Society
The Alberta WaterPortal Society is releasing fun, new, online materials to make learning about water an adventure you can have from home.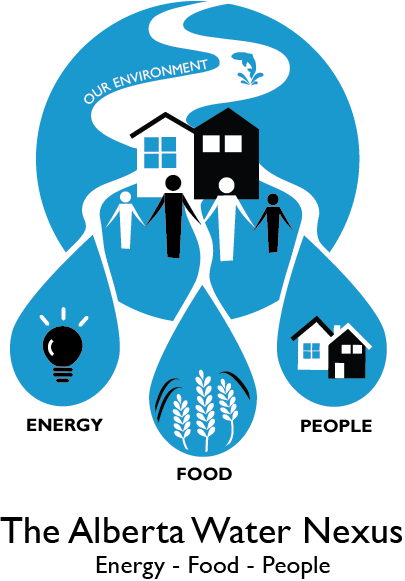 These new resources include interactive games and short animations that make learning fun for everyone. They explore how human actions impact the Nexus between communities, agriculture, and energy, and the resource that ties them all together: water. As the population in Alberta increases, users must contemplate how to balance the demand for water for food, energy, people and the environment.
Read more: The Alberta WaterPortal Society publishes online games and videos for water learning at home
Creekfest - Reimagined! The WaterPortal Scavenger Hunt
Every July, Friends of Fish Creek hosts its annual Creekfest event, an entertaining and interactive learning experience that is both family friendly and free of charge. This year, COVID-19 has unfortunately restricted our ability to meet in person, but that will not impede the continuance of this amazing educational opportunity. To keep its yearly public outreach going strong, Friends of Fish Creek is putting on Creekfest - Reimagined!, a collection of integrated virtual offerings from multiple organizations over the course of July 18-24, 2020.
Read more: Creekfest - Reimagined! The WaterPortal Scavenger Hunt
Teaching the value of water, food and energy, Inside Education's Cultivate 2020: Youth Agriculture Leadership Summit Features the Nexus
By Kathryn Wagner of Inside Education and Brie Nelson of the Alberta WaterPortal Society
The Alberta WaterPortal Society and Inside Education have a shared goal of helping Alberta teachers and students understand the interconnectedness of our water, food and energy systems: The nexus! Connections arise because these systems are reliant not only on each other, but also on the same limited resources. Our systems of producing energy require water; water pumping and treatment requires energy; agricultural production and the whole supply chain requires both water and energy; and our human communities need all of these systems, and the ecosystems that support them, in order to thrive. Recognizing the interconnections of these systems leads to opportunities and innovative problem-solving! (learn more here).
Read more: Teaching the value of water, food and energy, Inside Education's Cultivate 2020: Youth Agriculture...
WaterPortal and Waterlution: Exciting New Partnership!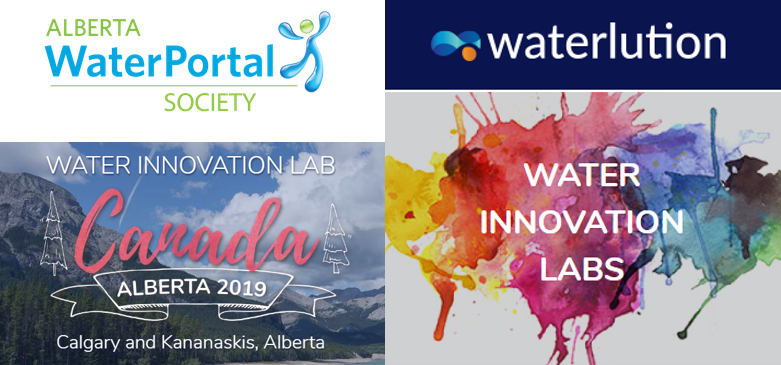 This spring, the Alberta WaterPortal Society partnered with Canadian non-profit, Waterlution to support the development and facilitation of the Water Innovation Lab (WIL) happening in Alberta this fall (October 5-11).
The WaterPortal is very excited about becoming Waterlution's strategic partner on this project because WIL is an incredible program that puts the Portal's mission, of improved water management through increased education and awareness, into action. WIL advances this goal by bringing together the brightest and most passionate water leaders to create innovative ideas and projects that address regional water challenges.
Kim Sturgess, founder and Executive Director of the WaterPortal, said of the partnership "WIL provides the perfect framework for knowledge incubation, transfer, and innovation. The WaterPortal will ensure that ground-breaking ideas and projects generated at WIL will have home post-WIL, so that they translate into long-term, meaningful change in Alberta's waterscape".
Karen Kun, president and co-founder of Waterlution, echoed these sentiments saying that "the Alberta WaterPortal Society is an incredible tool to seamlessly continue and advance the work done at WIL".
Read more: WaterPortal and Waterlution: Exciting New Partnership!
Promoting source water protection against wildfires in Alberta
By François-Nicolas Robinne of Global Water Futures
North America is perpetually burning, or so it seems! California is experiencing year-long fire seasons, the last two years have been the worst fire seasons on record in British Columbia, and the town of High Level in northern Alberta was evacuated late-May to the out-of-control Chuckegg Creek wildfire. With the hot and dry conditions we have already experienced this spring, it may be a harbinger of another rough summer.
In a context of the climate crisis in which wildfires in Canada will likely happen more often, get bigger and be more severe, learning to live with wildfires also means learning to live with their consequences. This includes fatalities, billions of dollars' worth of damage, as well as possible impairment of our water supplies, which is growing topic of concern for many communities. In particular, water contaminated by excess nutrients, sediments, and heavy metals transported from burned areas can degrade water treatability and pose serious challenges to downstream drinking water utilities [1,2].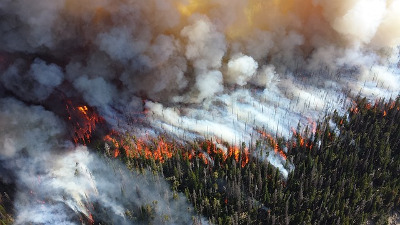 After a severe wildfire, forested watersheds often display altered hydrologic functioning leading to higher runoff and erosion. For example, the speed at which water seeps into the ground versus flowing on the surface into creeks may change. The result is water quality impairments [3] which are of particular concern when those watersheds are sources of drinking-water for downstream communities. This is because drinking-water treatment utilities might not be fully prepared to deal with sudden post-fire water quality changes. Assessing the exposure of these utilities to wildfire-caused alteration of their source water is therefore a first logical step towards mitigating the effects of wildfire, as is the creation of a source water protection strategy.
Read more: Promoting source water protection against wildfires in Alberta